Lincoln residents are being asked to be sceptical after a man was conned out of twenty pounds.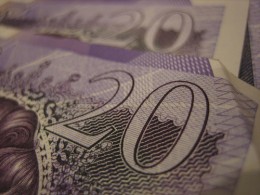 The scam, which took place in a car park on Tritton Road, involved a man asking for directions to the A1. As a reward, he gave the person a watch.
The man then claimed he had been robbed and that his tank was empty. The victim handed over the money, in exchange for a second watch.
The two watches were very cheap and not worth anything.
A spokesperson from the Lincolnshire Trading Standards advised people: "In the vast majority of cases, these people are scammers and the plea for money is a deception.
"These people prey on the good nature of our residents and Lincolnshire Trading Standards advise anyone who is approached not to give cash to strangers."
They added: "Always stop, think and be sceptical before handing over any money."