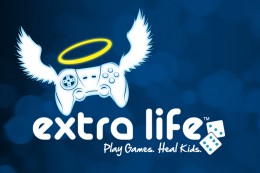 Every year, thousands of people in the UK raise money for charity by taking part in a marathon.
But what if you could participate in a marathon without having to leave your bedroom?
Well, one local student has done just that, by subjecting himself to 24 hours of gaming and challenges.
Tom Mulholland, 22, used streaming site Twitch to broadcast the event, which was conducted as part of the annual Extra Life charity livestream.
The charity unites players around the world to take part in their own gaming marathons in order to raise money for the Children's Miracle Network Hospitals.
During his ordeal, Tom was subjected to challenges such as leg waxing, drinking chilli beer and having to speak in rhymes for an entire hour.
The full interview with Tom, taken from LSJ Today, can be found below, and you can donate to his page by clicking here.