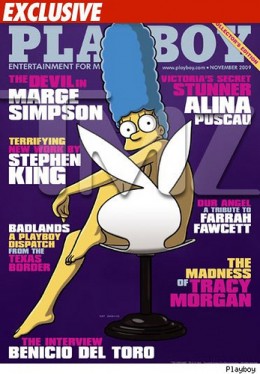 Marge Simpson is to feature on the cover of the November issue of Playboy.
The yellow-faced devoted mother of three follows in the footsteps of Pamela Anderson and Marilyn Monroe and is to be spread across three pages of the soft porn magazine.
This could be seen as a tongue in cheek attempt to generate positive publicity for Playboy, whose circulation has been declining for the past year.
Playboy's average readership is 35, but founder Hugh Hefner hopes it will attract a younger audience.