Lincolnshire Police's Crime Prevention Team has launched a comprehensive guide to home and property safety following a spate of robberies in the city.
Sally Picker, Crime Prevention Advisor for the West, said: "We wanted to make sure that we put something on our website to make sure people can access it really easily…printed leaflets have got a place, but we thought it was much better to access more people by making something that can be used by a smartphone or iPad, or by going on a computer".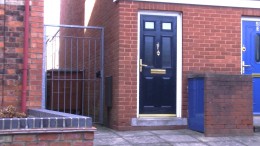 At present, the advice available on the website concentrates on domestic security, but this has been expanded to include business, rural and cyber crime.
Becky Cox is a student in the West End of Lincoln. Her property was broken in to last month. She said: "Our laptops were taken, our bags, and various other things. You feel safe in your own home and you don't expect for someone to come in, or to be burgled".
The new advice can be found on the police website, and will continue to be developed over the coming weeks.
By Laura Williams.
https://youtu.be/l80GMgFeE4s