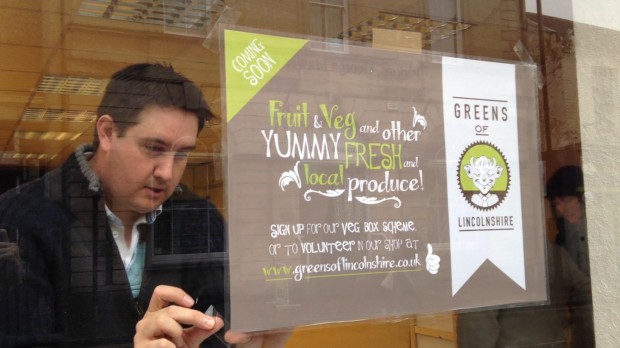 Market Rasen is opening its first shop under the "Portas Pilots Scheme" on Friday. 
Launched this year, the project aims to regenerate and "breathe new life" into run down town centres. One million pounds has been given to the project in total by the government, Market Rasen recieving just under £100,000 of this.
The shop, named "Greens of Lincolnshire" , will be an independant farm shop. The business will allow local farmers and gardeners to showcase their local produce.
For the scheme, acclaimed retail expert and broadcaster Mary Portas, brought her experience and expertise to Lincolnshire.
The Market Rasen Business Improvement group (Mr BIG) have been keeping a blog about the scheme over the last six months. By doing this they can promote the campaign and keep the residents up to date with the progress of the project.
Sara Scott, Chairperson of the Mr BIG group said:
"We are 6 months into the project, and we are really well on with delivering the things we promised. ..This project is not just about shopping."
MaryPortas has been praised by Prime Minister David Cameron, for her review into the High Street submitted in December last year. This project is the outcome of the government acting on this review, in order to support local businesses and the community.
LSJ news went down to Market Rasen to check it out: