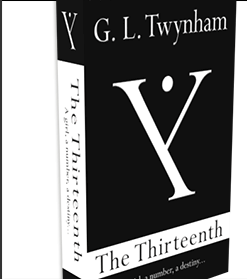 The Thirteenth is the first book in what is set to be every teenagers dreams, penned by new author Georgia Twynham of Market Rasen, the novel has recently received a five star rating from the Sci fi channel web site.
Georgia began writing way back in 2008, various drafts later and the Mystical, super powered story line's make a refreshing change from the vampire infested books of late, coincidentally it was these books that gave Georgia the inspiration for her book, she wanted to write something different, something modern yet exciting.
The thirteenth gives the reader a girl with a 21st century life who discovers that she has inherited super-human powers, but follows the nightmares that she endures, as a result.
We are taken on a mind blowing journey forgotton languages, witches, out of this world creations that will leave you waiting with bated breath for the next instalment.