Newly-elected UKIP leader Paul Nuttall made a surprise visit to Lincolnshire at the weekend ahead of a parliamentary by-election in the county.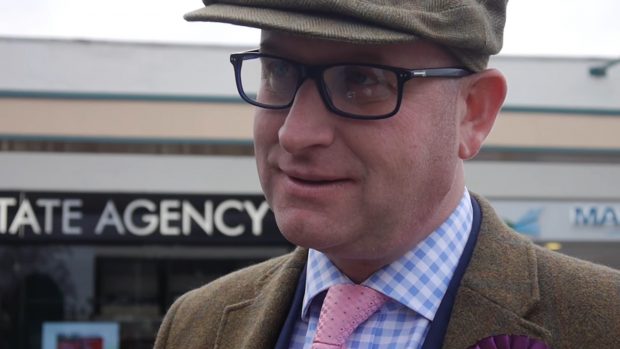 Mr Nuttall gave a public speech at the cricket club in the market town of Sleaford – 18 miles from Lincoln.
He was campaigning with Victoria Ayling – a Lincolnshire County Councillor – who's the UKIP candidate in the upcoming Sleaford and North Hykeham by-election.
The contest was triggered after the resignation of Conservative MP Stephen Phillips earlier this month over disagreements with the government's approach to Brexit.
Political correspondent Jarrad Johnson spoke to Mr Nuttall while campaigning in North Hykeham and you can watch the interview below:
Full list of candidates in the by-election: The Iconic Arty-Pole – Monster Raving Loony Party, Victoria Ayling – UKIP, David Bishop – Bus-Pass Elvis Party, Jim Clarke – Labour, Paul Coyne – Independent, Dr Caroline Johnson – Conservatives, Marianne Overton – Lincolnshire Independents, Ross Pepper – Liberal Democrats, Sarah Stock – Independent, Mark Suffield – Independent.
The by-election will take place on Thursday December 8.