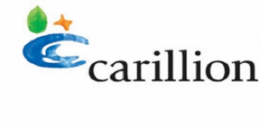 Carillion is a worldwide construction and support service company. As of yesterday, they announced their upcoming liquidation as they face debts of £900million.
Forty three thousand jobs worldwide are currently at risk following this announcement, but employees are being urged to still turn up for work.
The company has major connections with nearly half of the prisons across the UK and also is the provider of thousands of school meals.
Despite having such a large influence across the country, within Lincolnshire the liquidation of Carillion will only be affecting the construction of the Lincoln Eastern Bypass.
Lincolnshire County Council has released a statement explaining their plans for the foreseeable future.
The construction of the Eastern Bypass is due to continue but with some slight delay. According to Lincolnshire County Council, Carillion will try to carry on working on the construction of the Bypass; in the meantime, the council are looking into the appointment of a new contractor.