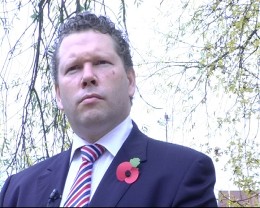 An investigation is continuing this evening into last night's violence which marred student protests against plans to increase tuition fees.
MPs voted in favour of an increase to a maximum of nine thousand pounds.
One of those who voted in favour was the Conservative MP for Lincoln, Karl McCartney. He gave reporter Charlotte Reid his reaction to the violent scenes.
Professor Mike Neary from the University of Lincoln accompanied students from the university of Lincoln to the demonstration. He describe to us what it was like to take part in the march and his feelings about the protest.
The Deputy Vice Chancellor of Teaching Quality & Student Experience at the University of Lincoln, Professor Scott Davidson, told LSJ News it is too early to say how the changes to tuition fees will affect the university.
And watch the full interview here: