Saturday saw Lincoln's steep hill host two events to promote business and community awareness.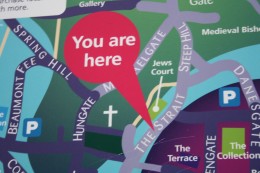 A collection of business on the Steep Hill hosted their annual Fete on the Strait day. Hosted between 10am and 4pm on Saturday the 5th of November.
Organiser and owner of local sweet shop Goodies, Richard Baxter explained the purpose of the event:
"The purpose of the Feight on the Strait is to show people of Lincoln that were actually here and to help raise money for an archway we want to build between the Kind pub and the dentist. "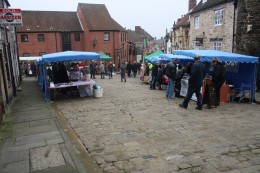 Dave Appleby from York also added:
"It's lovely atmosphere and i'm totally enjoying the Lincolnshire sausages."
Boon day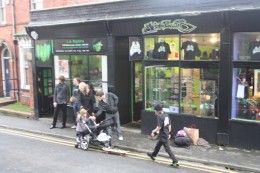 Opposite the Feight on Strait, Grindhaus hosted its Boon day event in St Martin's square.
Hosting the Lincolnshire roller bomber team, music from Hash productions and Grindhaus's new skater team, team Grindhaus.
Speaking to Lincoln bombers Kath-ital punishment talked about the Bombers role in the day:
"Today was really about promoting the team and who we are and we also here in support of Grindhaus."
Owner of Grindhaus and Boon day Karl Barkworth said the day was about giving back to the community:
"I set up the shop for the community and this is my way of giving back. Any money I make goes straight back to the community. Skateboarding has gone underground of late so I'm trying to bring it back."
We spoke to Richard Baxter: