Central London will again find itself grinding to a halt today as demonstrators protest against the coalition government's public sector cuts.There are expected to be over 10,000 demonstrators attending, and they will be joined by more than 4,500 police officers.
Ministers have so far defended cuts to the public sector, saying that they are necessary to fix public sector finances. They've said that critics need to find a viable alternative.
More than 600 coaches have helped to bring protestors from all over the country to the event, which got underway at Victoria Embankment at 11am this morning. Protestors will then march through central London to Hyde Park where Labour leader Ed Milliband is due to give a speech this afternoon. So far the atmosphere in the crowd is reported as being "hopeful." Although there is the continuing threat that violence will again take hold during the demonstration.
LSJ News reporters Besma Ayari, Oliver Gibbons, and Chris Goss have accompanied students and tutors from the University of Lincoln to the demonstration, and will be reporting throughout the day as events take their course.
Our reporters will be sending back video content throughout the day. Our first video shows the scale of today's demonstration:
Over 4,500 police officers have been tasked with keeping the public safe during the event.
Over 10,000 protestors are expected at the event today, the atmosphere at the moment has been described as a "carnival."
LSJ News' Besma Ayari reports from the scene of the demonstration.
Central London has again ground to a halt as protestors take to the streets.
This protestor says that he thinks the march will help to bring about change.
This protestor is hopeful that the government won't "ignore" the march.
The march took an ugly turn when protestors threw paint at buildings in Oxford Street and Cambridge Circus.
Protestors have been seen attacking Police officers and their vehicles in the Cambridge Circus area.
In pictures – the demonstration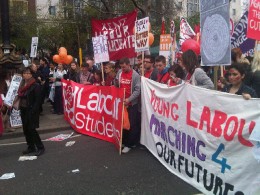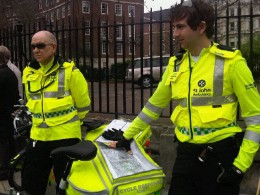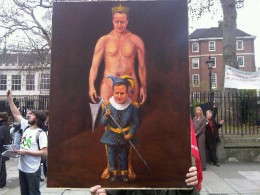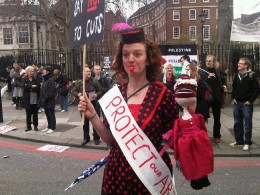 Are you at the march? What would you say to the protestors? Send us your thoughts using the comments box below!